A new species of fish has been identified from a museum selection in Sydney, Australia. The researchers at the Australian Museum hope that this discovery will help inform future conservation initiatives and species management.
Inside of the museum's collection are two kinds of colourful goby dartfish, which had been earlier regarded to be of the identical species, Nemateleotris helfrichi. "We've very long suspected that they in fact characterize two separate, unique species, but we've only now been ready to publish about it," Yi-Kai Tea, the Australia Museum's Chadwick Biodiversity Exploration Fellow who direct the analyze with Helen Larson, told Newsweek.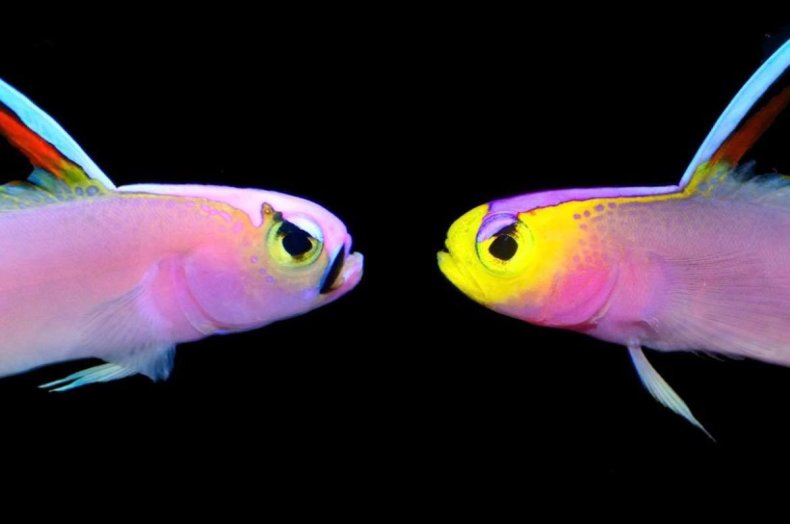 After examining the physical and genetic variances among the fishes working with museum collections all over the planet and live underwater photographs, Tea and colleagues ended up capable to ensure that they ended up in truth various species.
"The two species differ mainly in the colour of their head, snouts, and upper jaw," Tea said. "Nemateleotris helfrichi has a quite attribute black mark on its upper jaw, which, with each other with its quite upturned mouth, helps make it glance like it is sporting a mustache. The new species, Nemateleotris lavandula, lacks this black mark completely. It also has a much yellower head and about when compared to N. helfrichi."
Tea explained that the new species was named Lavandula just after the "lovely coloration" of the fish.
As properly as distinctive bodily distinctions, the two species do not occupy the very same geographical spots. "Nemateleotris helfrichi is identified in the French Polynesian Islands in the southeastern Pacific Ocean," Tea mentioned. "Nemateleotris lavandula is discovered in the western and central Pacific, like northeastern Australia."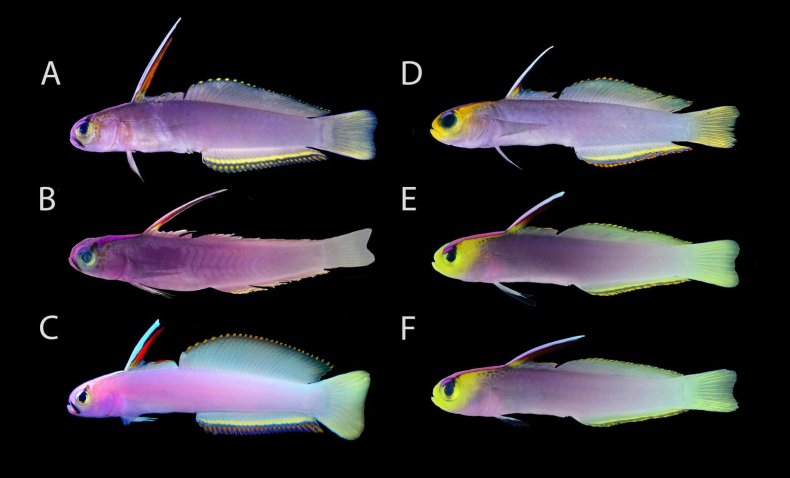 In other phrases, the freshly described species, Nemateleotris lavandula, is limited to a considerably more compact location than was formerly considered. "This is a basic illustration of how taxonomy can have a profound impact on biodiversity and species management," Tea mentioned. "Instantly we went from a person really popular species all across the Pacific Ocean, to two species, but one that is narrowly endemic to a handful of islands in the French Polynesia.
"Without careful taxonomy we would have hardly ever known that there were two species concealed less than just one title. Now that we do, we can re-evaluate their distributions, their statuses, and where to go from in this article. Putting a identify to something is the to start with and most important stage in the direction of conservation. You can't shield what we do not know exist."
Tea explained that it was not unusual for new species to be found out from museum collections, like this spider.
"Museums serve as a outstanding archive of normal heritage collections that date again to the 1800s. Some specimens will thus signify new species, or species that have their identities combined up. It is generally fun heading through a collection, recognizing these discrepancies, and solving the issue by mindful taxonomic get the job done."
The research was released in the Raffles Bulletin of Zoology on March 17.
You can locate Tea at @FishGuyKai on Twitter and @KaiTheFishGuy on Instagram.
---
References
Tea, Y-K. and Larson, H.K. Synopsis of the ptereleotrine goby genus Nemateleotris, with description of a new species from the Western and Central Pacific Ocean (Teleostei: Gobiidae). Raffles Bulletin of Zoology, March 17 2023, DOI: 10.26107/RBZ-2023-0019