Most dog owners would tell you that, without question, dogs are honorary members of the family. At these St. Louis dog food shops, you'll find naturally and locally made treats and meals fit for a king – or your pup. 
Four Muddy Paws
This healthy pet market acts as a one-stop shop for anything you need to improve your dog's physical and mental wellbeing; it even sports a self-service dog washing station for when your dog is in need of a little beautifying. Four Muddy Paws sets itself apart by providing education on how to keep your dog healthy and happy throughout its life. Try out one of its seminars on raw diets, or simply stop by the store to learn about how you can add some oomph to a plain kibble diet. Don't miss Four Muddy Paws' selection of freshly hand-baked treats and birthday cakes available for celebrating all your pup's big milestones. 
Four Muddy Paws, 1711 Park Ave., Lafayette Square, St. Louis, Missouri, 314-773-7297, fourmuddypaws.com
Bark n Sniff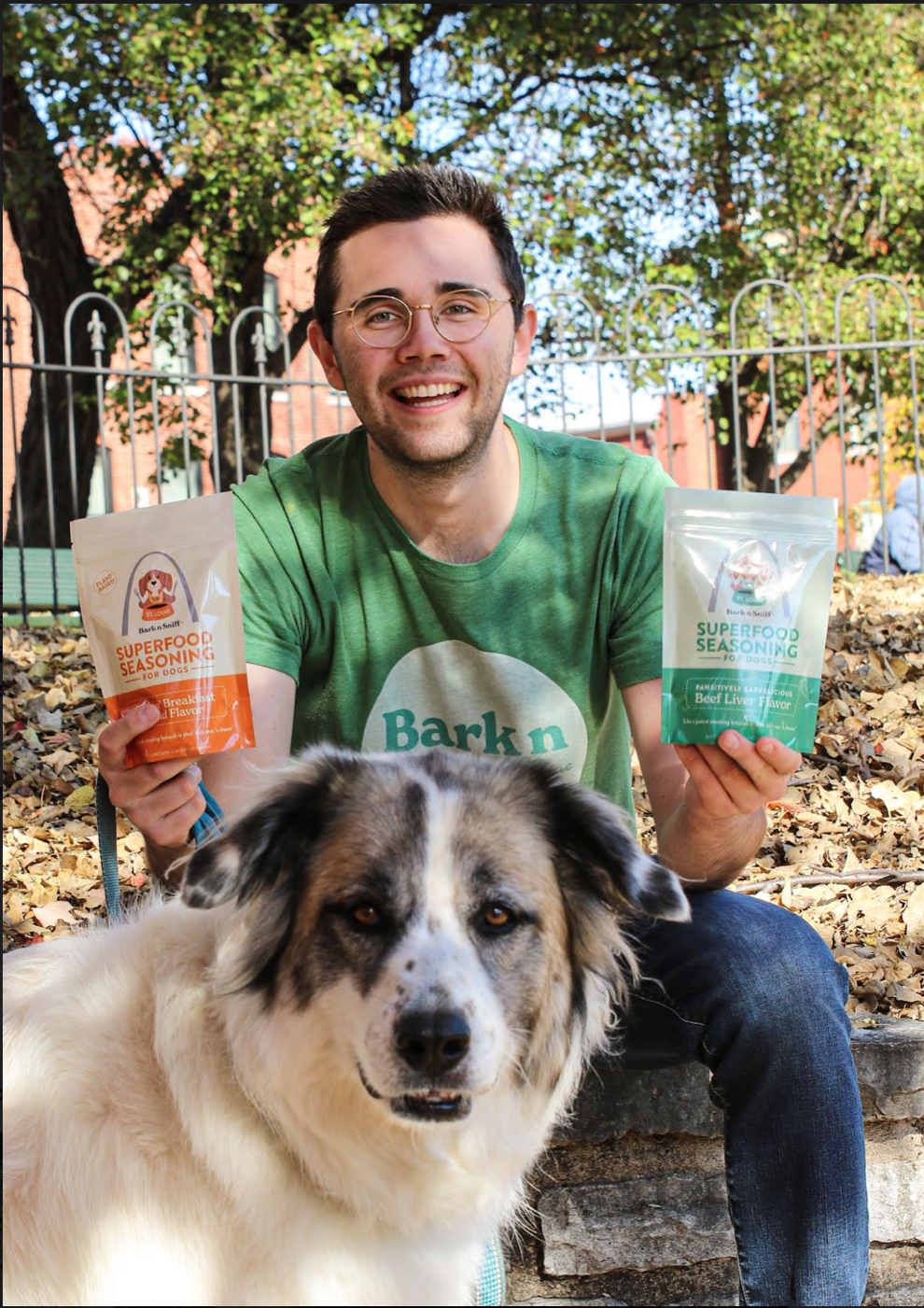 Born out of owner Henry Matus' fight against brain cancer, it's clear that Bark n Sniff is a true passion project. Through its Superfood Seasonings – a product you sprinkle on top of your dog's meals – Bark n Sniff hopes to fight against the chemical- and preservative-filled popular dog foods that are causing a rise in canine diseases. "Bark n Sniff offers a line of Superfood Seasonings For Dogs that help to boost your dog's immune, digestive and skin health, all while transforming your dog's bowl of food into a Michelin star meal," Matus says. Right now, you can find Bark n Sniff's Superfood Seasonings in flavors of Barkin' Breakfast (peanut butter, ceylon cinnamon, carob bean and apple) and beef liver flavor (beef liver, carob bean, organic chia seeds and ceylon cinnamon). 
Bark n Sniff, 2200 S. 12th St., Soulard, St. Louis, Missouri, 314-566-7074, barknsniffspice.com
Treats Unleashed 
Treats Unleashed is undoubtedly the most abundant dog food supplier on this list, with 15 locations in the St. Louis metro area alone. But don't be fooled by the brand's success; Treats Unleashed is a true local business that got its start right here in St. Louis more than 20 years ago. Owner Teresa Miller started Treats Unleashed after having trouble finding healthy food and treat options for her two dachshunds. With the help of her father, who had a career in animal nutrition, Miller started selling handmade, naturally baked goods for dogs. Now, the company creates anything from chicken chips and pumpkin softbites to personalized birthday cakes, cupcakes, pretzel sticks and even Valentine's Day hearts.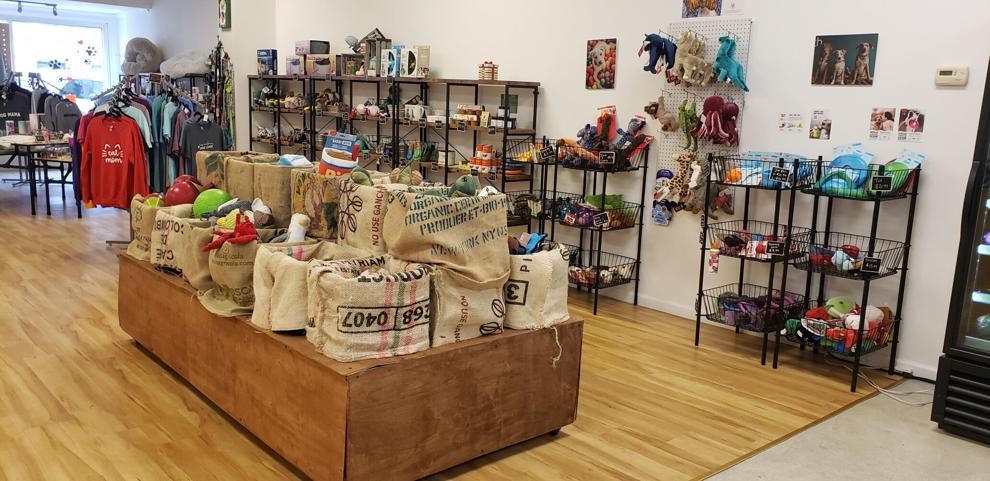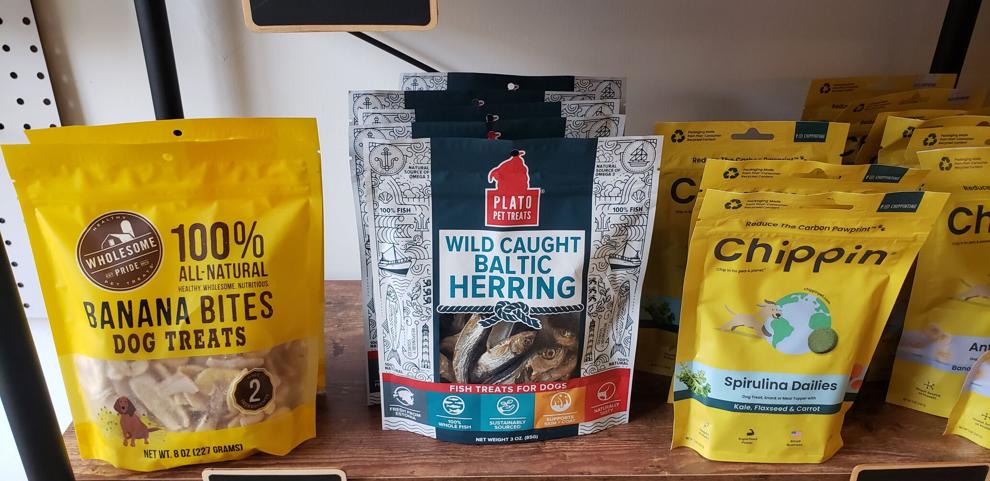 Ciao Chow 
Ciao Chow gives owners a place to get personalized recommendations based on the dog's individual needs. Shop raw foods, high-protein dry food and essential additives like bone broth and goat milk. "As a certified pet nutritionist, but also as a dog mom of multiple dogs, my goal is to help match families with the best options for their furry friend that offers a good nutritional balance, but doesn't break the bank," owner Jessica Hellmann says. "Every dog that walks in our doors is considered family, and we will do anything to keep our family happy and healthy!" 
Ciao Chow, 1923 Marconi Ave., The Hill, St. Louis, Missouri, 314-410-8377, ciaochowstl.com
Zoomies Pet Cafe + Boutique 
For an outing that'll satisfy both you and your fluffy companion, head over to Zoomies Pet Cafe in Princeton Heights. There you'll find a completely dog-friendly café with a dedicated menu for dogs, featuring Bud & Company ravioli treats, The Crude Carnivore bone broth and Ices Plain & Fancy doggie ice cream. Look to the regular café menu for something to enjoy alongside your pup; think fancy toasts, Big Heart Tea Co. and specialty lattes. In the boutique, look for freeze-dried treats and slow feeders to enhance your dog's dining experience. When the weather warms up, the backyard dog park is outfitted with picnic tables and plenty of space for your dog to run off some energy and make a few friends. 
Zoomies Pet Cafe + Boutique, 5836 Macklind Ave., Princeton Heights, St. Louis, Missouri, 314-696-2003, zoomiespetcafe.com